Portfolio Project Management Board Set, Magnetic
Portfolio & Project Management Board - Magnetic
Full magnetic project management board to track timelines, budget, milestones
Colorful Status Indicators - Magnetic
Magnetic status indicators to specify status of various metrics visually. In total 666 magnetic status indicators come in three colors; Green, Red and Yellow, and plus, purple magnetic pieces to build your milestone progress bar
Markers
The set come with board markers in 2mm tips
Accessories
Magnetic Board Eraser, card boxes to retain status indicators and wall mount screw set come with your set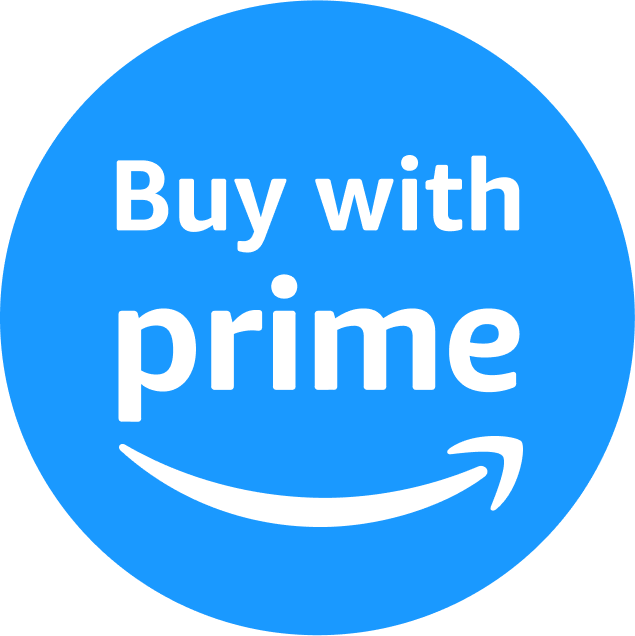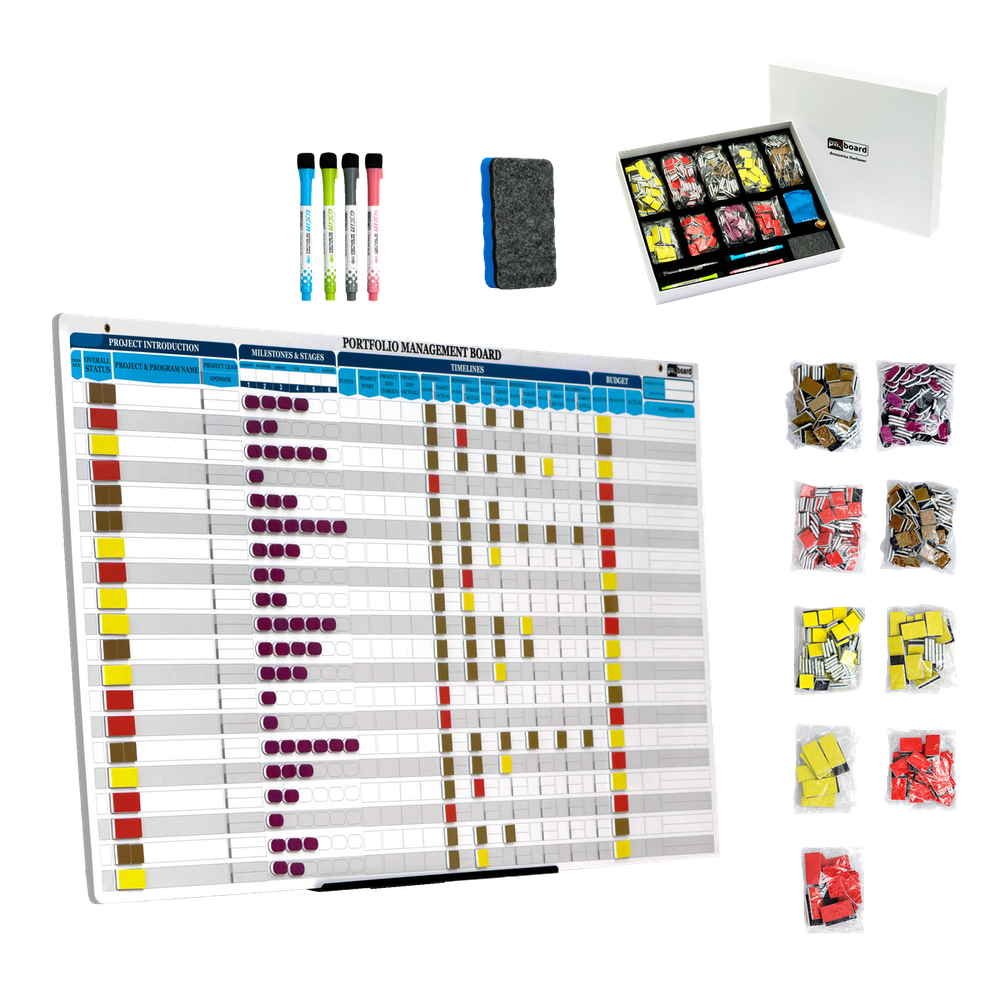 Introducing the ultimate tool for project management: our physical project management white board set. Designed to enhance collaboration, streamline communication, and improve organization, this board set is a must-have for any team or organization seeking to achieve greater project success.
Our project management whiteboard set is a physical, visual tool that allows you to track progress, identify bottlenecks, and prioritize tasks. With its clear, easy-to-use layout, it ensures that every team member is on the same page and has a clear understanding of the project goals, timelines, and milestones.
Crafted from high-quality materials and built to last, our project management board set is durable, reliable, and easy to install. It comes with all the necessary components, including a sturdy board, magnets, sticky notes, and markers, making it easy to get started right away.
Whether you're managing a small team or a large-scale project, our project management board set provides a flexible and adaptable solution to meet your needs. Its customizable design allows you to tailor it to your specific project requirements, ensuring that you get the most out of this essential tool.
By investing in our physical project management board set, you'll be empowering your team with the tools they need to work more efficiently, effectively, and collaboratively. Say goodbye to missed deadlines, communication breakdowns, and project delays. Say hello to a more productive and successful team. Try our project management board set today and experience the difference it can make for your team!
WRITE ON IT, SNAP ON IT!
You can snap the magnetic pieces on the board, set status, reveal risks, build your progress bar. Also, you can write on the board to fulfil all the vital information a portfolio has to provide.
COMPLETE PROJECT OVERVIEW
The Portfolio Board provides a complete overview for up to 20 projects including below aspects but not limited to;
- Project Introductory Information
- Timelines (overall and broken down to milestones) 
- Budget 
- Milestones & Stages 
- Notes & Risks
QUICK OVERVIEW UP TO 20 PROJECTS
Special design Portfolio Board provides a complete overview of a large portfolio up to 20 projects or products. You can easily sense overall statusses and identify risks from 10 feet and in 3 seconds.
ACCESSORIES
The set comes with 666 pieces of magnetic status indicators to demonstrate visual status of various key project metrics on the board. Also the set comes with special board markers and an eraser.
LOCATE YOUR BOARD IN TWO DIFFERENT WAYS
You can locate your board ① just snap your board on another magnetic board easily, or ②you can hang it on the wall! Wall mount accessories come with the set too!
ULTRA LIGHT FULL MAGNETIC BOARD!
It is just over 6lb! We used special EVA materials to make your unique board. Its strong magnetic power will keep all of your cards on it safely, and it is as light as a board can be!
PORTFOLIO MANAGEMENT BOARD SET


DESIGNED TO GET THINGS DONE!
Most comprehensive Project Management Board set ever designed!
Milestone Progress Bar
(up to 6 milestones & gates) 
Overall and Specific Milestones Timeline Tracking
(Target vs Actual)
Budget Tracking
(Target vs Actual)

Full magnetic on both sides


Color coded project status indicators 

Customizable project fields
We ship our products worldwide
We ship our products to entire North America, to Europe and to Asia. You can check shipping fees at the checkout step after entering your delivery address. We work with UPSP on a special contract to get you the best shipment fees possible.
Portfolio & Project Management Board
Full Set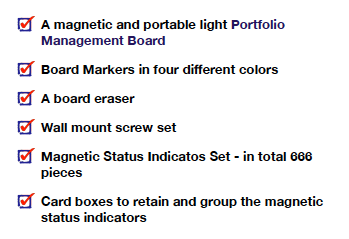 comes with in total
666
pieces of magnetic status indicators along with accessories to make your set whole!
Portfolio Management Board Package Content
Everything you need in one set!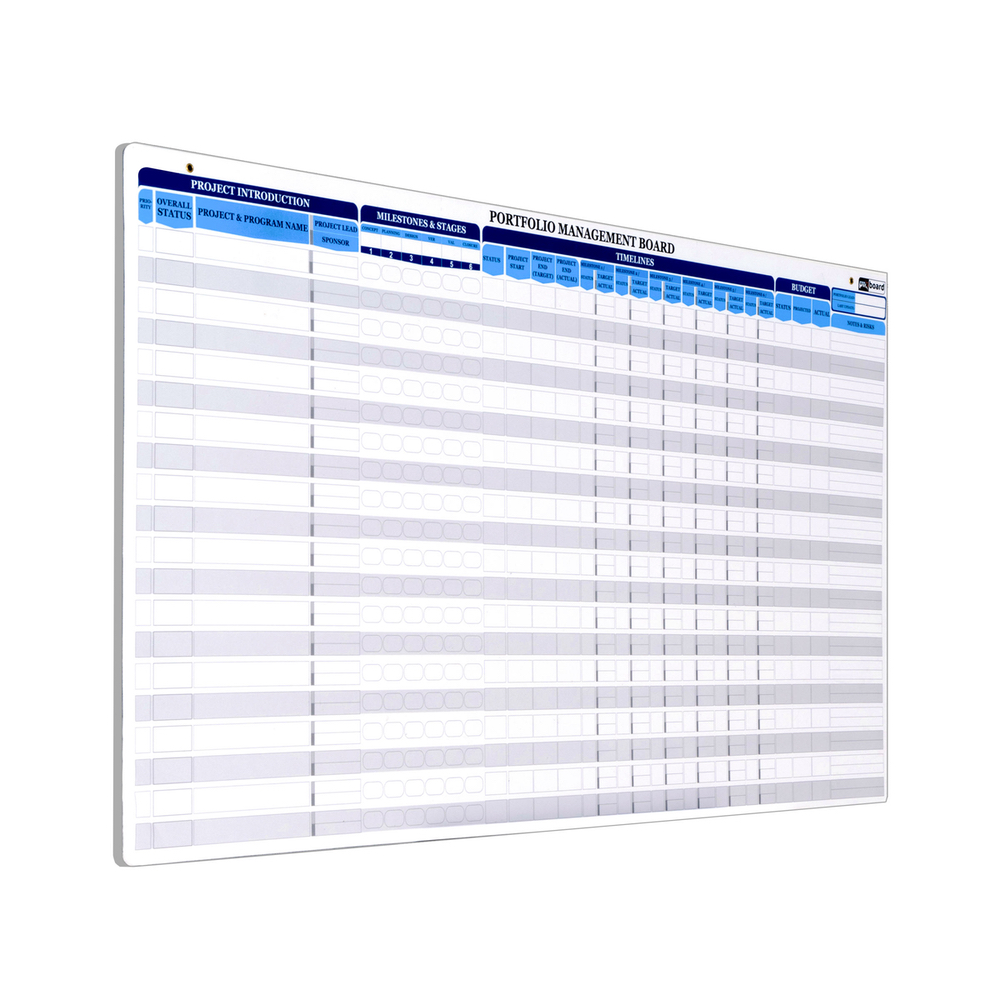 Pre Designed Portfolio Management Board
Carefully designed special Portfolio Management Board comes with its strong magnetic properties and beautiful look. It covers wide range of important program aspets as part of your overall Portolio Management process
All of the key program metrics are on the board
Pre designed pmxboard Portfolio Management Board provides a complete overview of a portfolio up to 20 pojects, programs and products. It is the most comprehensive and visual project management board that has ever designed! The board includes below Sections and subsections on it;

Project & Product Introduction

> Priority setting column
> Overall Project Status Indicator (with color magnets)
> Project & Product Name
> Project Lead Name
> Sponsor Name

Milestones & Stages

> Progress bar up to 6 milestones (with color magnets). Milestone names can be customized

Timelines

> Overall Timeline Status
> Project Start, Project End (Target), Project End (Actual)
> Breakdown for each predefined 6 Milestones; individual status of each milestone (with color magnets), Target and Actual completion dates

Budget

> Budget Status (with color magnets)
> Projected Budget
> Actual Budget Spending

Notes & Risks

> Additional Space for notes and risks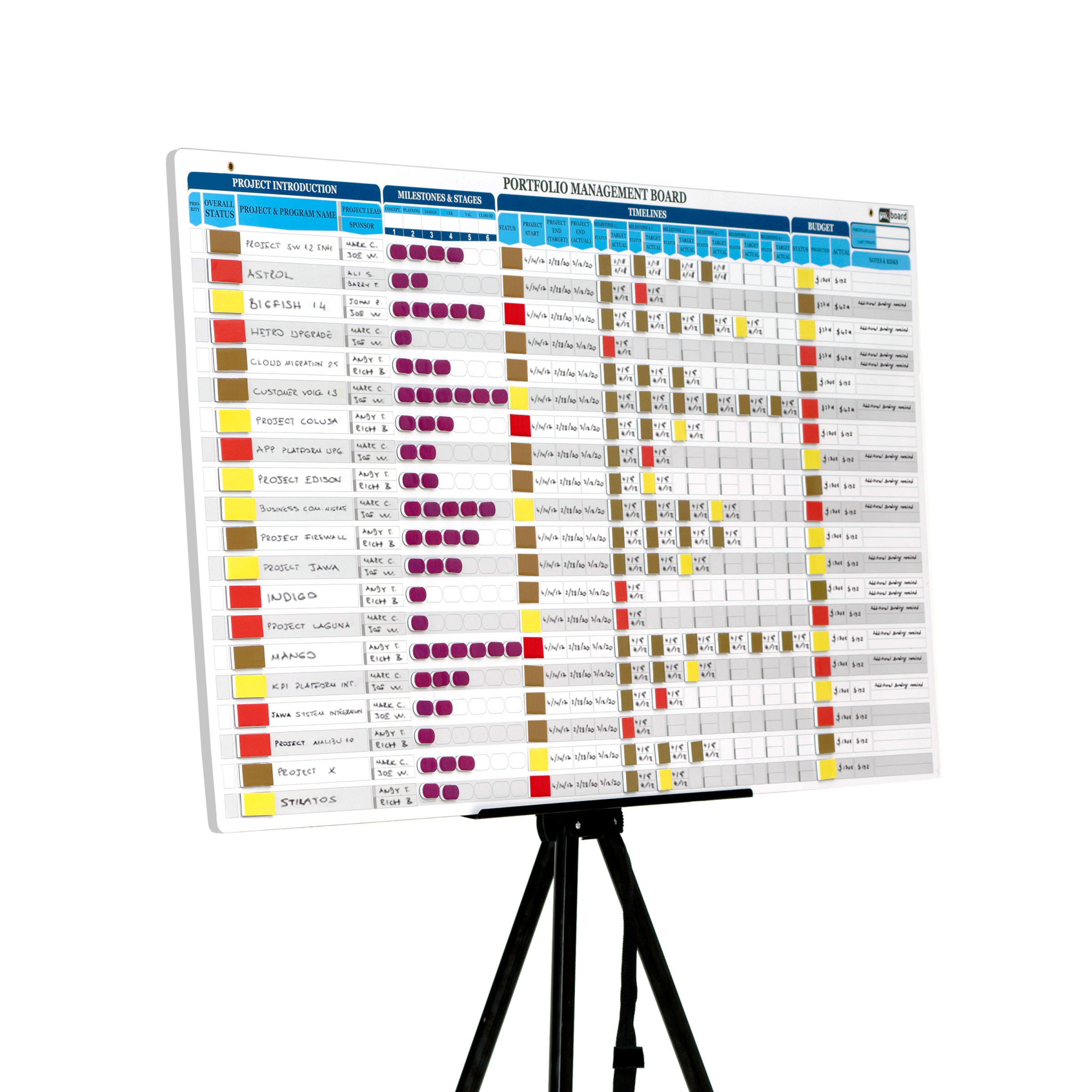 The set comes with magnetic status indicators in seven groups, in total 666 pieces
10 feet, 3 second rule! Make your board readable and recognize areas with risks from 10 feet in 3 seconds by using colorful magnetic status indicators. Make your board visually speak itself! You can use your colorful status indicators on your board to make is easy to read, eay to identify risks and show areas require attention! 


You can use your colorful status indicators on various sections of the boards so anyone can see areas with risk, or areas requires attention without a big hustle to read through everything. Making your boards visual and easy to understand is one of the most important aspects of any project or portfolio management, and our set provides easy tools to utilize your visual board.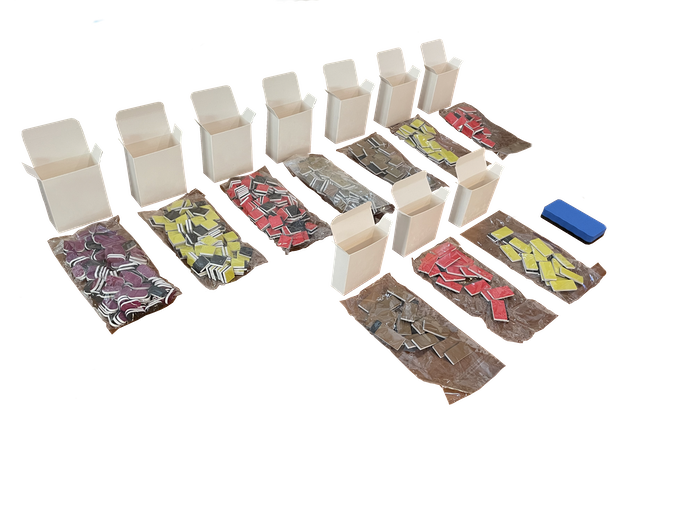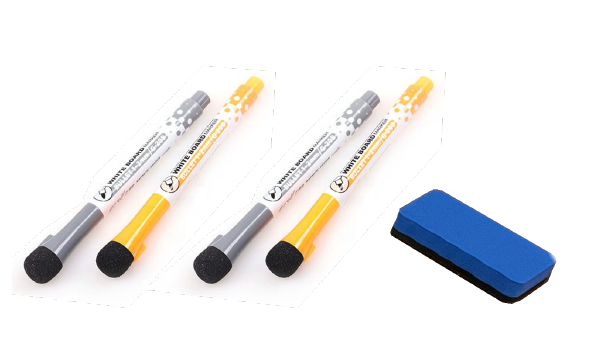 Other Accessories
We included 2mm fine tips of board markers in four colors. They have their magnetic property and eraser on them. Also, a board eraser comes with the set
Dimensions
The board design finalized after several tests to make sure it was as big and as small as it should be!

The magnetic board dimensions; 22.5 " (57 cm) x 44 " (112 cm)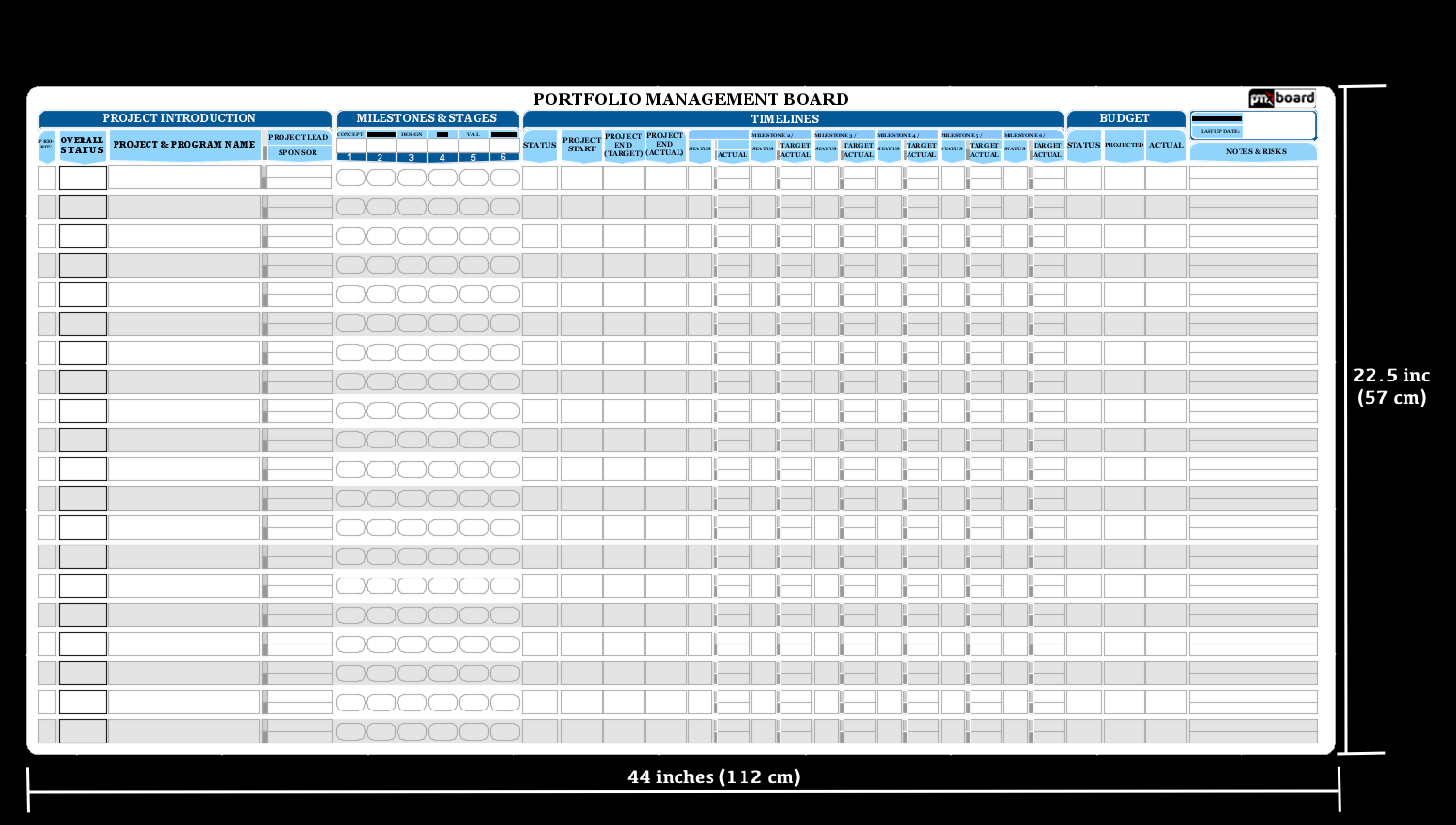 Magnetic Portfolio & Project & Program Management Board Set
Specifications
Pure. Professional. Performance.
‎47.24 x 25.98 x 3.54 inches
Status Indicator Magnets (666 pieces), White Board Markers, Eraser, Indicator Containers