Vision Board Set, Magnetic Law Attraction Board
Full Magnetic Vision Board
Full magnetic Vision Board with a third eye on it. It is made of a high density premium EVA material, bright colors, pre-designed powerful subconscious messages
Magnetic Picture Frames and Straps
You will never use ugly and cumbersome tapes or bulletin on your vision board. Everything is magnetic made of same look. The only focus will be on what matters to you and for your future on your dream vision board!
Markers
The vision board kit comes with pmxboard non-permanent board markers in 2mm tips
Pre-designed magnetic quotes and cleaning set
The vision board set comes with powerful, pre-designed magnetic quotes that you can just choose the ones you want to use on your vision board and snap on it! Moreover, your law of attraction board set comes with cleaning sets.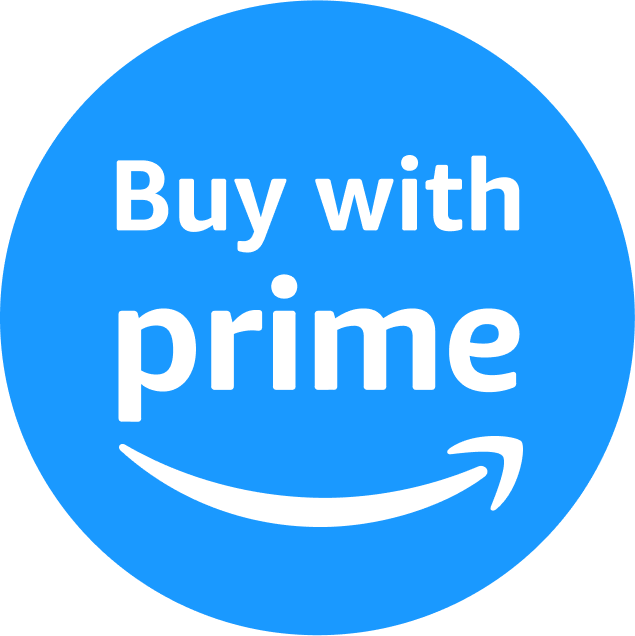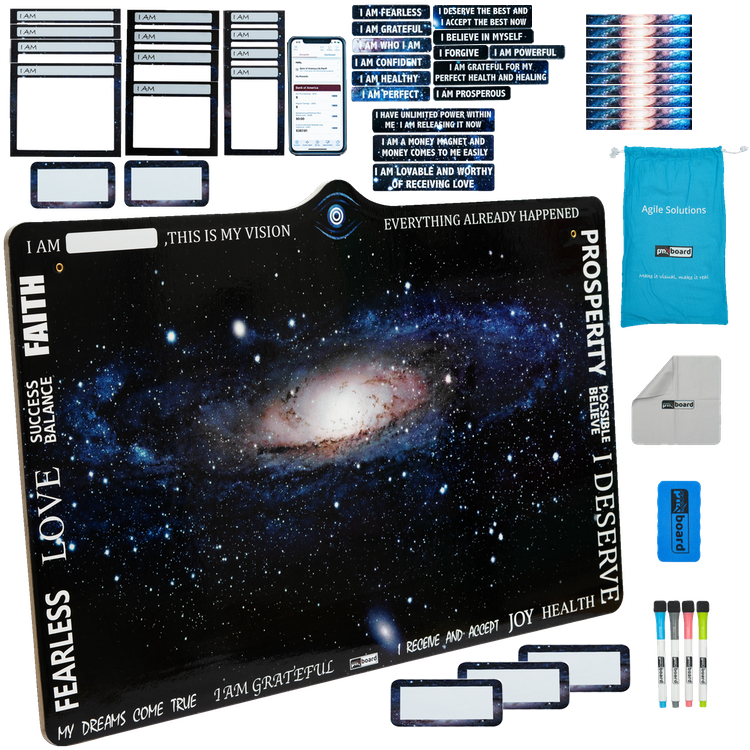 VISION BOARD SET


LET YOUR DREAMS COME TRUE!

The most powerful adn spiritual Law of Attraction Vision Board Set ever designed!
Let the
third eye
guide you
Full Magnetic Set
(44 Magnetic Items to make your set ful) 
Accessories
(The accessories you need to build your future)

Full magnetic on both sides



Build your board without bulletins or tapes
We ship our products worldwide
We ship our products to entire North America, to Europe and to Asia. You can check shipping fees at the checkout step after entering your delivery address. We work with UPSP on a special contract to get you the best shipment fees possible.
Vision Board Kit Brochure
Everything you need in one set!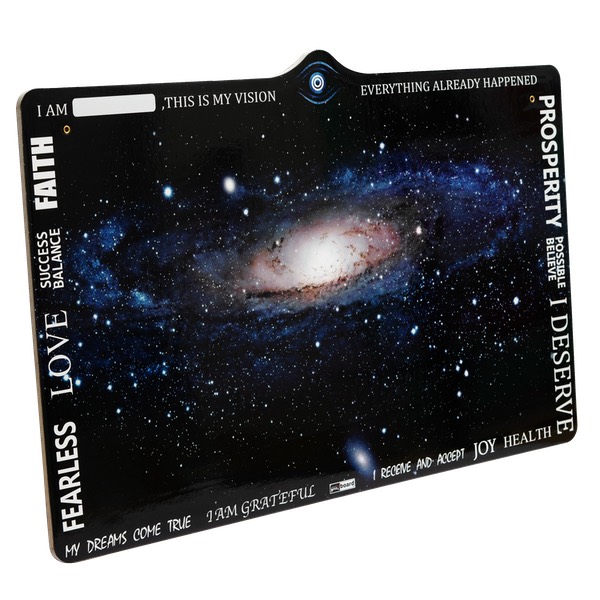 Full Magnetic high density frameless EVA Vision Board
Carefully designed special Vision Board comes with its strong magnetic properties and fabolous look. The third eye right on the board will be the gateaway between you and universe! Pre inserted powerful messages will speak to your suconciousness on this Vision Board.
The size of the board is ; 
31.5" x 19.7" (80 x 50 cm) 
Picture Frames to attach your pictures in a second without ugly bulletins or nails
The set comes with various magnetic picture frames to enable you to locate your pictures anywhere on the board, in a second, without needing tapes, bulletins or any external material! 
Below items are included in your set; 
 
 

Size

 

   

Quantity     

 

6x4 Magnetic Frame

 

4

 

4x6 Magnetic Frame

 

4

 

6x8 Magnetic Frame

 

4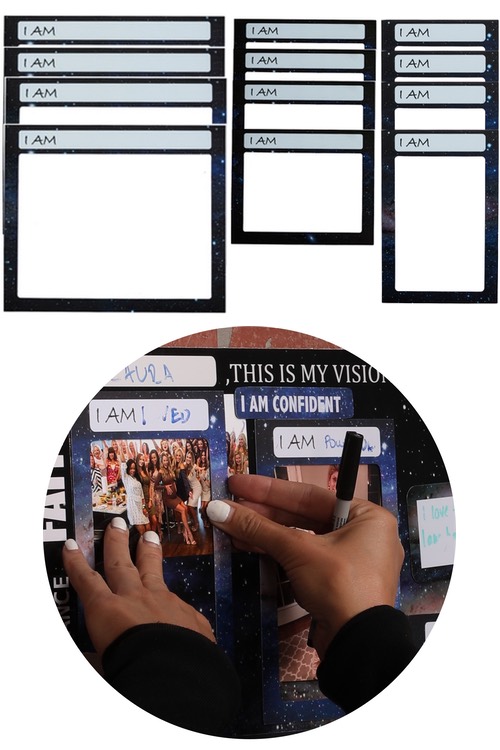 Magnetic Picture Magnetic Straps
These magnetic straps are another easy way to attach your pictures on your Vision Board. You just snap them on the picture and locate anywhere on the board, it is that easy! These magnetic straps are designed to hold standard paper pictures without any issues! 

Your set will come with 10 of these straps.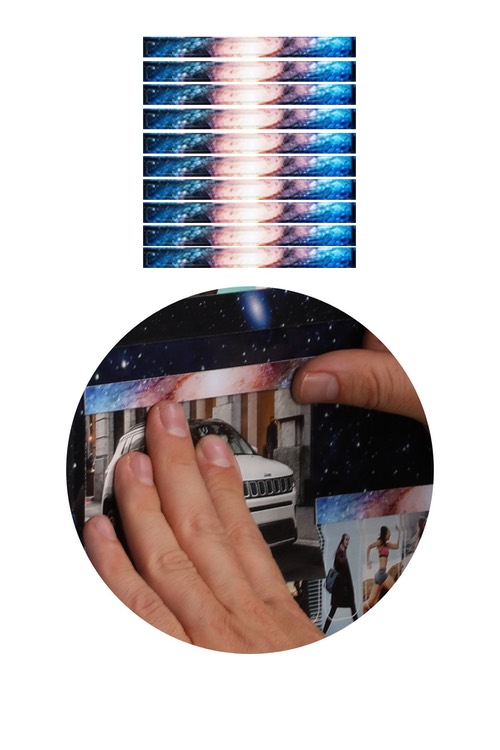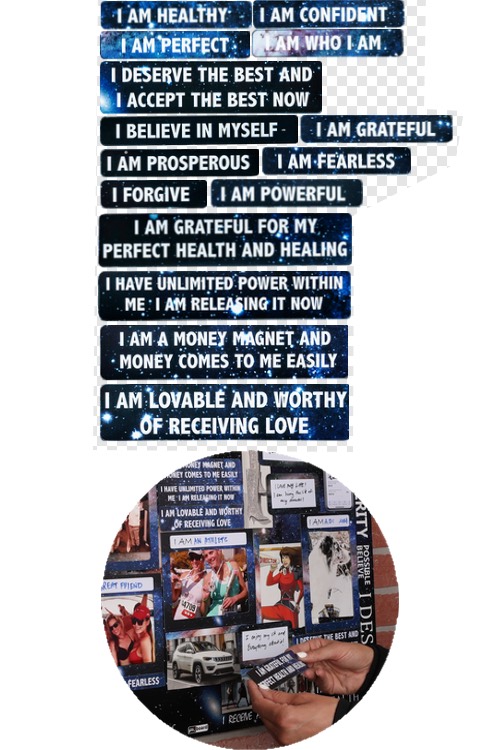 Magnetic Vision Board Quotes
There is no good or powerful Vision Board without strong subconcious subliminal messages. We included them in your set! The only thing left for you to do is to pick the ones you like and locate them anywhere on the board. They are magnetic as the rest of the set, it is matter of seconds to locate them on your Vision Board. 

We included 15 pre designed powerful quotes in your Vision Board Kit!
Magnetic Bank Account Card for Vision Board
One of the best way to manifest what you desire is to see it happened. If achieving certain money amount in your bank is one of them, you are covered with your Vision Board Set! Your set comes wiht a bank account card that you can just write the amount you want to see on your bank account, write your name and maximize the manufestation with this real looking view!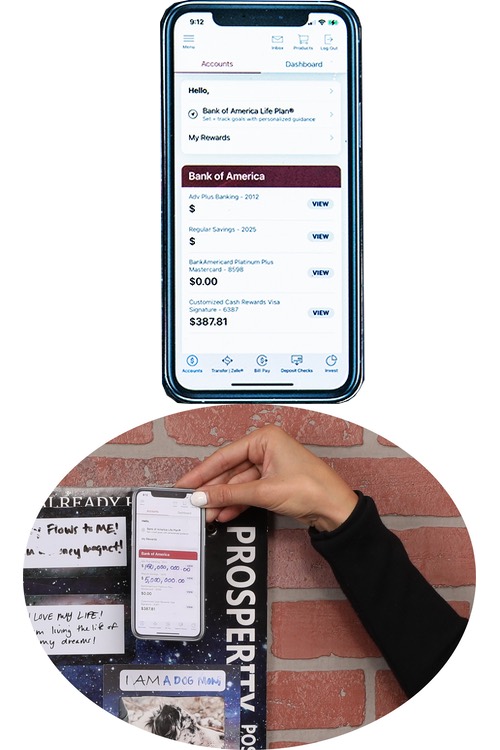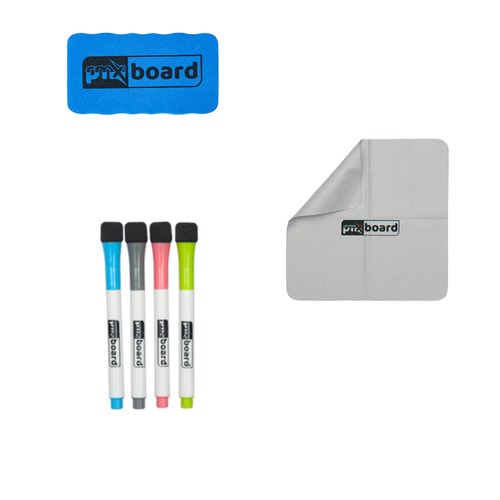 Other Accessories
Your Vision Board comes with full set of accessories to make sure that you would never need a single item outside of your package to build your strong Vision Board! Your set will come with cleaning set andfour pmxboard Board and Card markers in 2mm tips.
Magnetic Blank Quote Cards
These magnetic blank Vision Board Quotes will help you to personalize your board by adding your personal quotes on your board and make it part of your Vision Board! 

Your set will come with 6 empty Vision Board magnetic quote cards in 2 sizes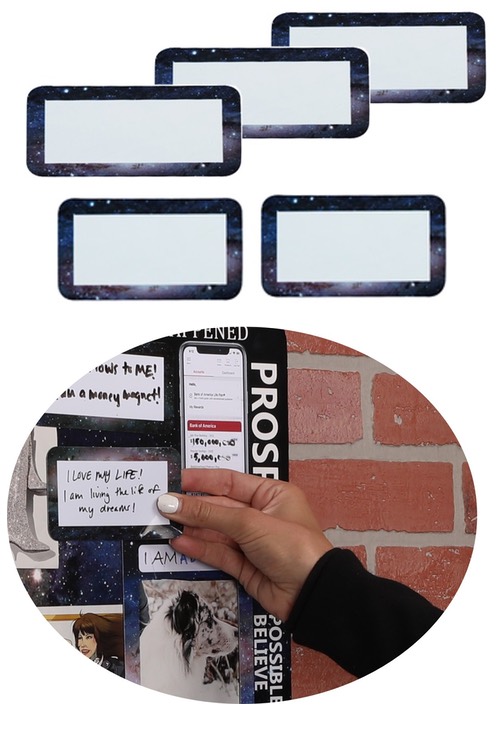 Magnetic Vision Board Set, Full Magnetic, Full Toolkit for building Vision Boards
Specifications
Pure. Professional. Performance.
‎47.24 x 25.98 x 3.54 inches
‎High Density Ethylene Vinyl Acetate
44 Magnetic Cards, 4 Magnetic Board Markers, Cleaning Set